Ladies, and more importantly, gents, welcome the flanker of CK's OBsession for men with Dark Obsession for men, an aromatic oriental fragrance for 'a man driven by adoration' according to the comapny.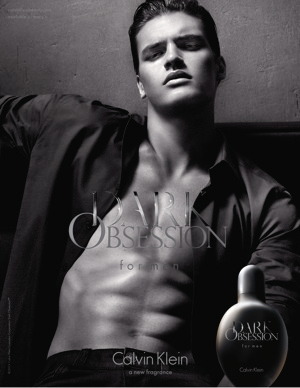 Photo Courtesy: Calvin Klein

Notes for the fragrance include Brazilian green mandarin, guarana and absinthe, french clary sage, fir balsam and white vetiver, Madagascar vanilla bean, labdanum and suede.
Now, for the advertising, ladies let's drool over Calvin Klein model Matthew Terry who stars in the video campaign below (which you can watch here), directed by Dan Jackson.