Anyone heading off and away for Memorial Day weekend? We are, and we just can not wait! One of the worst things about going on a 3-day weekend trip is that it is just the same, maybe even worse, than packing for a full week long vacation. Is it just us, or do you think the same too?
That's why we couldn't resist on determining what fragrant essentials we'd take with us to make things a bit easier for your packing needs!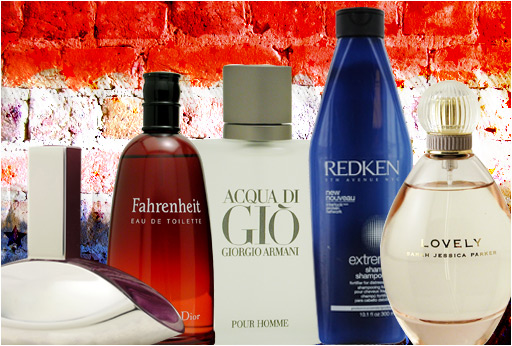 Essential #1
Euphoria by Calvin Klein for women is the perfect weekend getaway scent. With notes of black violet, pomegranate, black orchid, mahogany wood, persimmon, and lotus blossom, we may take this one with us wherever go.
Essential #2
For the manly man, Fahrenheit cologne by Christian Dior is no doubt a keeper and especially an essential cologne for BBQing and the first days of summer.
Essential #3
One of the most sold and popular men's cologne, Acqua di Gio by Giorgio Armani is a must not forget essential for this weekend getaway. With citrus notes, rosemary spiciness and jasmine wood, it's the perfect scent to transition from spring to summer.
Essential #4
Redken's Extreme Shampoo Fortifier for distressed hair, because if you're anything like I, your hair will have it. From the wind on the beach or lake side with the sun and heat, your hair easily weakens without you knowing it…until now. Fortify and strengthen your hair while doing something you do on a daily basis, by doing something so easy as washing your hair! I love products that multi-task, don't you?
Essential #5
Lovely Sarah Jessica Parker perfume by is the perfect feminine scent for a casual summer day, notes include amber, lavendar, orchid, musk and apple.