Looking for a sculpted, wavy look? Lucky you, Miu Miu had just that to match their glamorous Spring/Summer 2012 collection.
""At Miu Miu, we're replicating this new type of texture that we've seen a lot of this season. Miu Miu is Prada's "little sister" so we used a similar texture seen in Milan at Prada as a reference for today. The hair is down with a few waves in the front and in the back – it's finished with Redken's forceful 23 so you know there's something in it. "
–Guido, Redken Creative Consultant
Apply a blow-dry gel to damp hair and rough dry

While your hair is still warm from the blow dryer, pull your hair into a knot at the occipital bone and let set for 15 minutes or hair is done cooling

Pull your hair out so that there is a slight wave in the back

For the front part, create a center part and puoll the left and right sections(seperately) slightly over the forehead to create a wave effect and tuck behind the ears

Finish the look with a strong hairspray so that hair is completely stiff. You want to create a very hard looking texture
Love this look & plan to try it? Let us know where you wear it!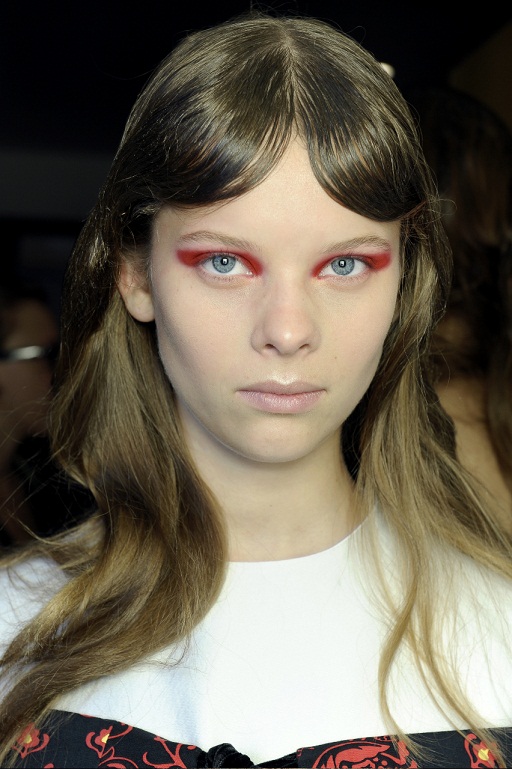 Photo Courtesy: Miu Miu/BeautyPress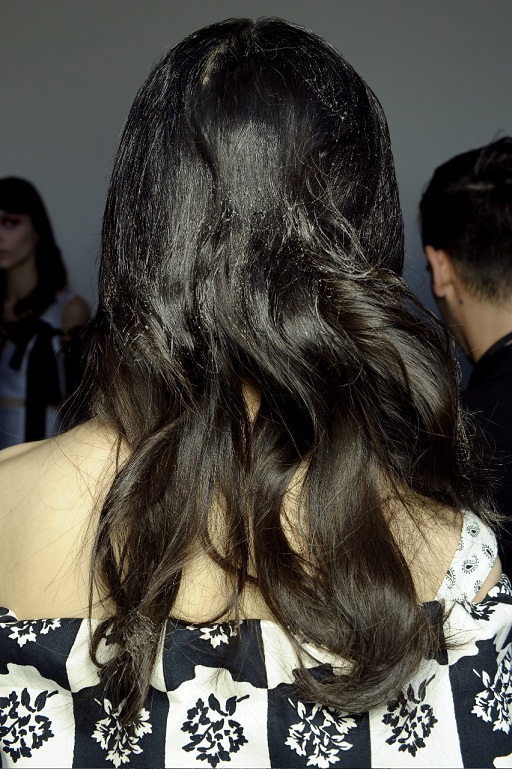 Photo Courtesy: Miu Miu/BeautyPress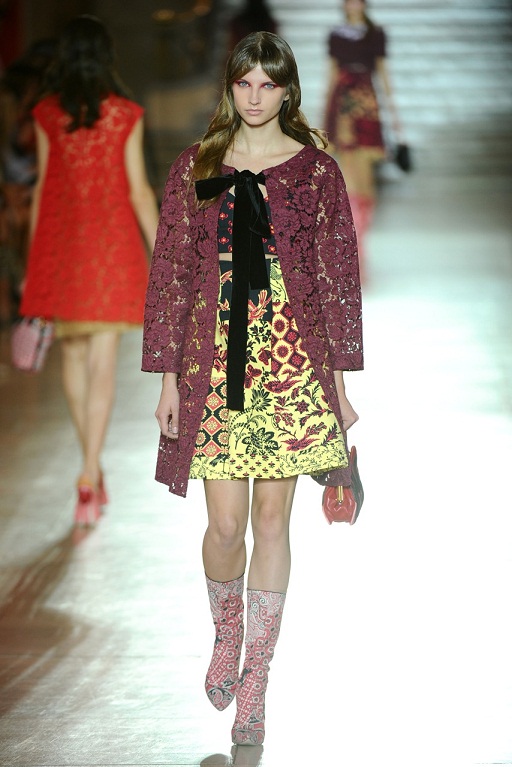 Photo Courtesy: Miu Miu/BeautyPress