Go natural and get nude! Take it down a notch from the neon brights and sun kissed color, for an au natural, nudey look.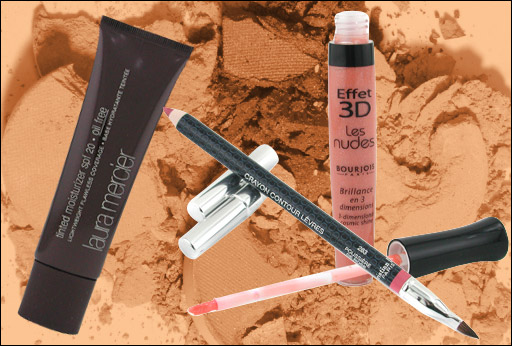 First, take down the full face of makeup look with a tinted moisturizer. In general, during the summer months, you want to keep off caking on the foundation and powder and stick to a moisturizer with SPF, that is light with some coverage. Feel free to dust some powder for shine free, matte skin, but remember to keep it light and only in areas that are necessary.
Forget the foxy eye shadows and liners for a night and go with a nude, natural, earthy toned shadow with gold flecks or shimmer. This will create a natural look that will bring out your eyes. For the lip, steer clear of a bold red or fuchsia pink and go with a light lip liner, one you will barely see and shade in your entire lip (this is for a long lasting look). Then apply a nude lip gloss for sheen brilliance!
There you have it, the perfect way to perfect the nude makeup look. When will you wear this up and coming look?