We're seeing it all over, from Toddlers in Tiara's to kids in tanning beds and being injected with Botox, at what age is it considered 'too young' for a child to wear makeup and beauty products? Can it be or should it be considered child abuse?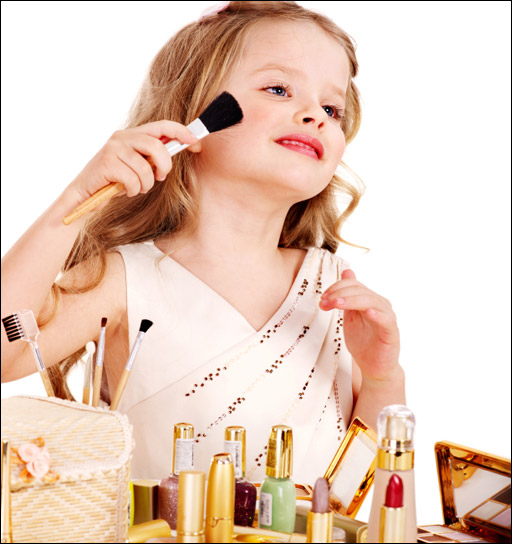 It sounds crazy, but these things are actually happening under our noses, in the towns we live in, on an every day basis! The idea of beauty has always been an issue, but when you put two and two together, one of them being a child, it can be quite a problem and cause quite the stir . With stick thin models and photoshop galore, the idea of beauty is perceived as unrealistic in this day and age. This is not natural beauty, and children are learning that this is 'true beauty' and 'beautiful' at an early age.
What are your thoughts on chidlren using makeup and beauty products at a younge age? Are there certain 'rules' or restrictions you would keep for yourself and your child?