Ah summer time, and the summer fragrance launches start coming out for a limited time. Jean Paul Gaultier has launched his annual limited edition summer versions of Le Male and Classique for Summer 2013.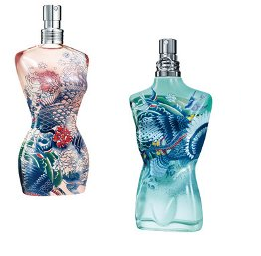 Photo Courtesy: Jean Paul Gaultier

Le Male Summer consists of notes of lavender, mint, cardamom, grass, leaves, vanilla, musk and sandalwood.
Classique Summer is made up of notes of mandarin, lemon, rose, orange blossom, jasmine, ylang-ylang, iris, vanilla, musk and amber.