Surprise! Heidi Klum's latest fragrance, named Surprise, is due to launch next month. The fragrance, a balmy, floral, citrusy scent, contains notes of mandarin, pink pepper, magnolia, rose, benzoin, and sandalwood. Heidi Klum says her fourth fragrance will stimulate all of your senses.
"Surprise will stimulate all your senses. The fragrance is cheerful, playful and sexy,'' announces Heidi Klum.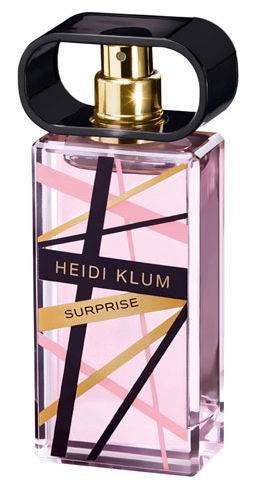 Will you try this modern and sensual fragrance with floral-fruity notes that blend with warmed resins and wood?